I rode my '600' and Fred on the CBR 1100 to Penola
.......
everyone meets there for a quick chat and then we leave in one big pack of bikes!!!! AWESOME!!!
I love the rumble of the bikes.................
Steve and Suzi on the left and a friend of theirs, and me.
When we get back to Mount Gambier, the bikes all meet at Chicken Drive for a Police escort up Commercial St, then part of Sturt St and then Penola Rd to the Lakes for BBQ lunch and catch-up with friends!!!!!!
It starts to feel like Xmas when the kids are waving and blocking their ears from the loud rumble of the bikes.....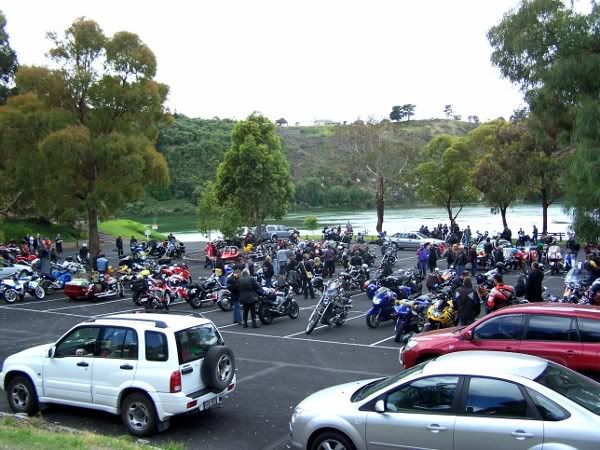 At the Lakes
These guys got into the Spirit!!!!! LOL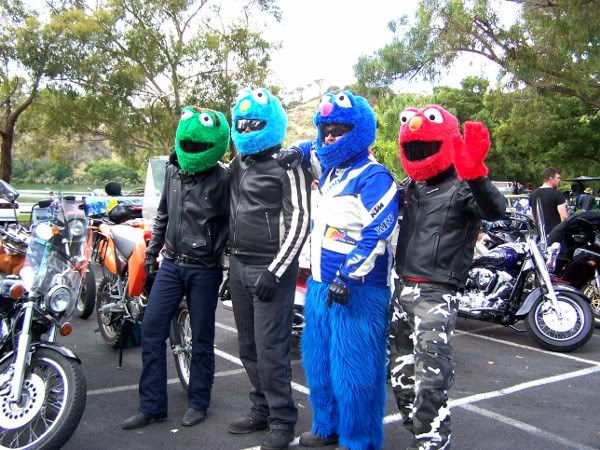 HO HO HO......MERRY CHRISTMAS EVERYONE!!