Several things have been happening lately. My Step Son turned 17 today.... hubby wanted me to take a photo of them together.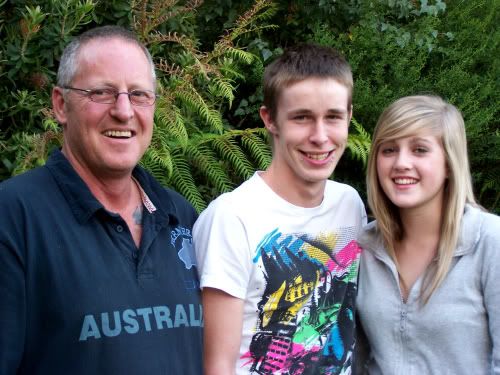 Earlier today I took my Step GS Regan and my GS, Damon to see Alvin and the Chipmunks...... I enjoyed it as much as the kids.......made me laugh!!! and I loved the music too!!!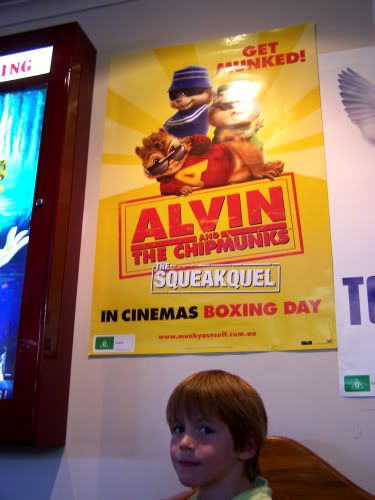 It's a bad pic of Regan :-(......Damon didn't want to be in the photo..shy thang!!! LOL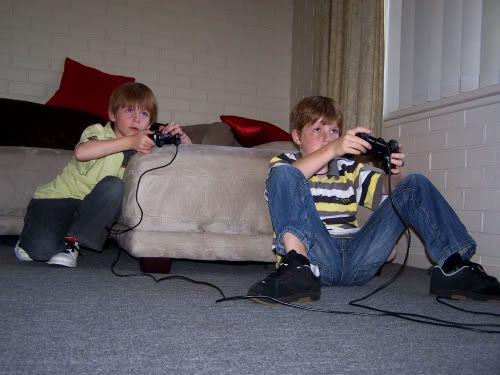 I got a shot of the boys playing PS when we got back from the movies........hehe got Damon this time!!!
Bons' Photo Challenge Jan 2010
1st Day - Summer Shoes
I have 2 favourite pairs of shoes
2nd Day - Summer -
YELLOW

I make Iced Coff

ees
on hot days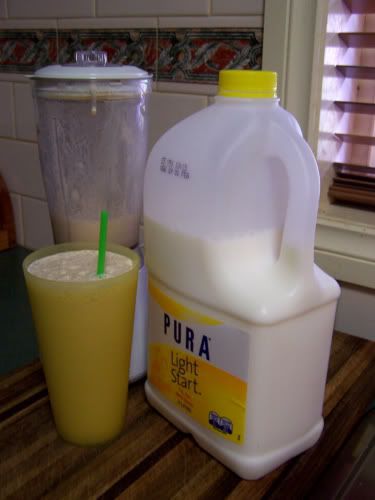 Day 3 - Summer Fashion
This is a top and jewellery I love wearing when we go out to Dinner on Summer nights
RECENT LAY OUTS
This is the latest for
Stuck Sketches
Challenge... I love it!!!!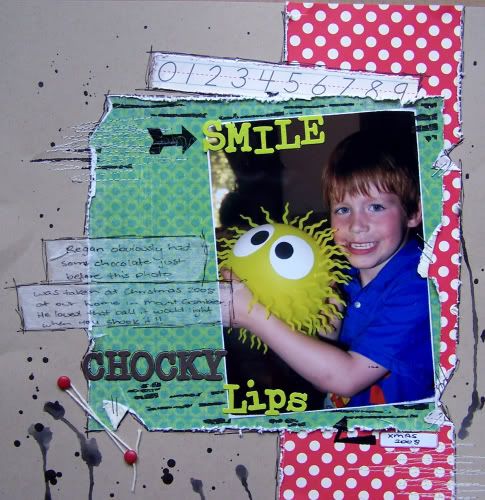 A close up of my random stitching.....I'm a big fan, love how it gives the page more texture.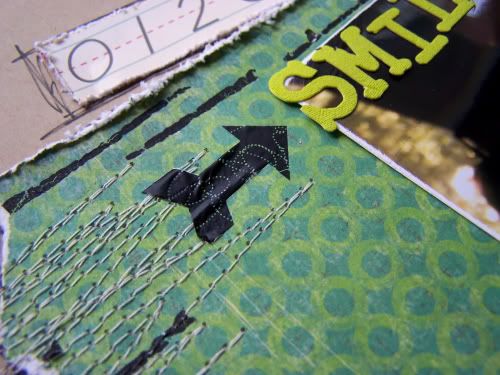 Oh this one of my favourites too!!! I was inspired by Charms Sketch Challenge at Bons...then I also took inspiration from a DVD I got with my Scrapbook Creations... I love the border and the colours. The PP and embellies from Bons!!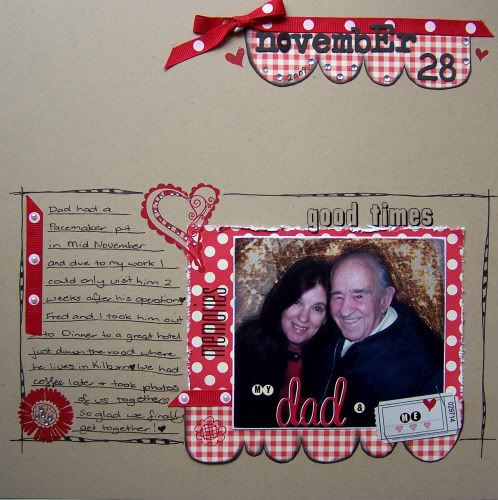 A close up of the bling rub on from
Bons Jan Kits
..... I loved this months kits!!!
Ah, this was a fun LO for me. When I last visited my Mum and Step Dad I asked if I could take a photo of all of us....... LOL...... it took 5 shots to get it almost right!!!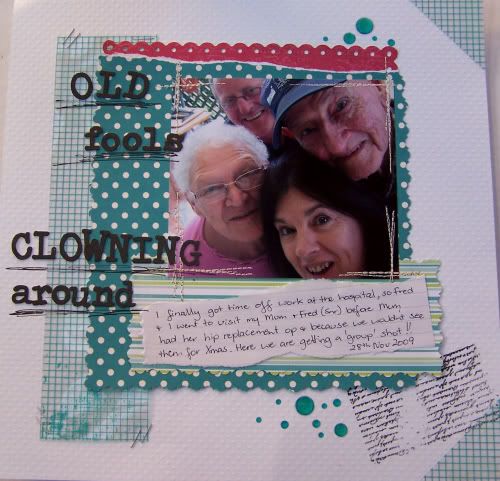 This is my eldest GS Damon....... he is such an old soul for someone so young..... so well mannered and gentle..... I don't want him to grow up!!!!!!! I love him to bits!!!!!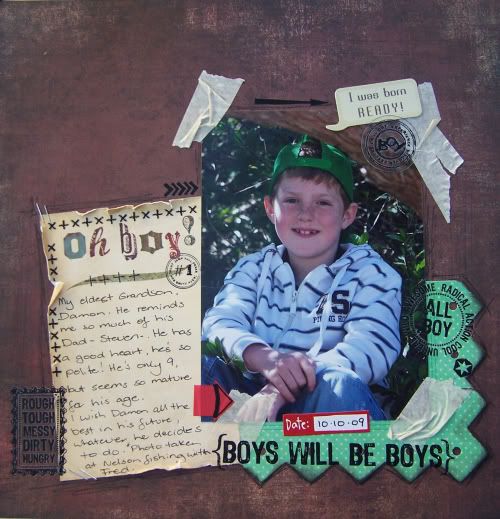 I snapped these pics the same day as the Old Fools LO..... I'm pleased how the photos worked when I used the water and glass paper technique to remove the back ground .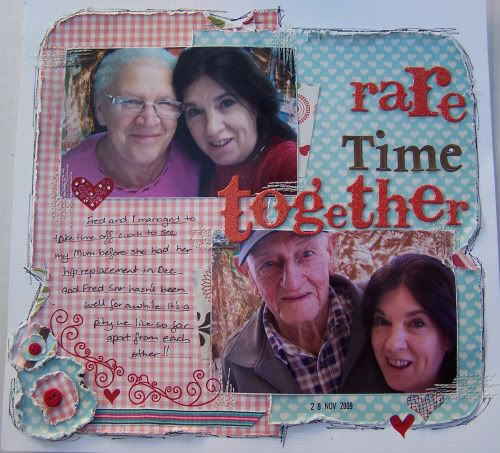 A close up of the water and glass paper tech..., stitching and bling rub on...
my distressed flowers..
Using more of Bons Jan Kits....the BG paper feels and looks like leather or something, but it's really paper....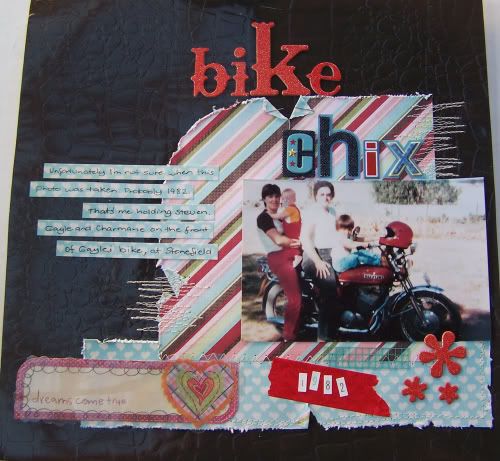 I'm struggling to find the time to get to do more scrapping..... I think I have to accept that I can't change that...... because of my crazy work hours... which makes me extremely tired and I
can't
do all the challenges I so want to do!!!